Few words about us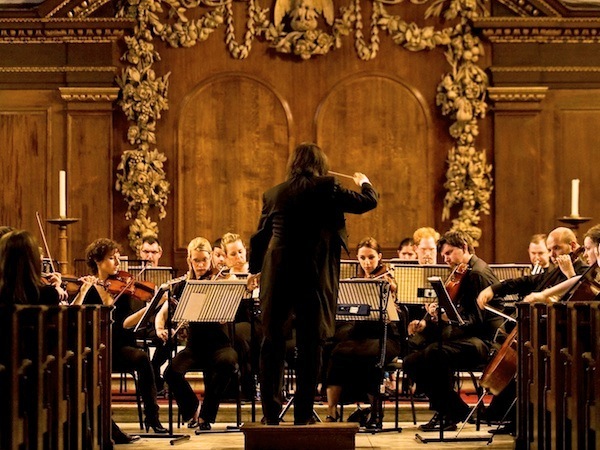 Who are we
We are an orchestra of young international graduates based in London: Verdandi Camerata was found in 2003, comprised of top graduates from London's 4 major music colleges. Over the years we have expanded to include graduates from the other music institutions of Europe: including Berlin, Gratz, Salburg, Warsaw, Cologne...
Our aims
Verdandi Camerata provides a dynamic platform for young professionals who are at the beginning of their carrier. We work with young inspiring conductors and promoting emerging soloists. At the same time, we focus our resource and effort to premier new works by young contemporary composers from all over the world. Present them to London's audience in highest standard on multiple concerts rather than the usual "one off" performance.
Actively promoting new music
We are in collaboration with composers worldwide, our next collaboration is with the Australian composer Elena Kats-Chernin, who is now working on a piece commissioned for the Verdandi Camerata, thanks to her publisher Boosey & Hawkes. Its London premier is set for April 2011. We are also working in partneship with the Norwegian publisher Norsk Musiksforlaget, help bringing Norwegian and other European contemporary music to London on a regular basis. Works by the German composer Stefan Hakenberg and Sabine Panzer are being programmed for the next season, while the Italian composers Luca Lombardi and Vito Palumbo are now working on unique concertos for strings orchestra and our soloists Ivan Mancinnello (percussion) and Christina Schorn (guitar).
Flexible and dynamic ensemble
Verdandi Camerata
works in various formats, ranging from full symphony orchestra to small chamber group of different settings, depending on the demand of the program.
With the ensemble's positive energy and youthful enthusiasm, we are looking forward to contribute something special to London's LIVE music landscape. Hence the name "Verdandi", the goddess of Viking mythology, who weaves the course of the "present".